Hi, I'm LJ!
I'm a Newcastle-based photography-loving, Red Dwarf-quoting, horror-watching blogger and copywriter.
I'm here to help you find and make friends with new audiences using story-based content. How? Let me demonstrate…
"I am your father".
"Frankly my dear…I don't give a damn".
"They're heeeeeere!"
"The needs of the many outweigh the needs of the few…"
What do all of the above have in common? Yep, they're lines from movies. Also known as dialogue. Or – and this is more useful to you – conversation.
Your blog is your chance to start a conversation with your users. Both those who think your photography software is the best thing since Alexander Graham Bell picked up the telephone and dialled the first wrong number, and those who don't know who you are. Yet. But they will – because you're going to have an epic blog.
And you know you need a blog. People need to keep seeing your brand name before it sticks in their brain. So you've probably even tried to get one started. But between developing your solution and finding users, your blog keeps sliding down your 'to do' list.
That's where I come in.
So why work with me?
I've been a published creative storyteller since 2008 so I know how to connect through story and other conversational content. I've built up my own blog to support my fiction career because no matter what platforms come and go, blogging remains the best way to reach new readers – and turn them into users.
Or, if you prefer, friends you haven't met yet.
LJ's content and copywriting knowledge really helped me correlate my website into a cohesive message that is easy for potential clients to follow. With just a few suggestions from her, I was able to bring my message to the forefront while still obtaining my authentic voice. I highly recommend her!
Why did I choose writing about software? I've always been fascinated by tech, ever since we got our first family PC (an Amstrad, no less) when I was ten. Not only did it have some of the most badass games (complete with CGA graphics) it also taught me a lot about computers!
It was no real surprise when I ended up teaching Adobe Creative Cloud to graphic design students. If you've ever been around teenagers, you know how difficult it can be to teach them anything. So if I can manage that…your blog is in safe hands.
I've also taught advertising so all that lovely psychology and selling stuff won't go to waste. But I'm an ethical word wizard so I promise to only use my powers for good.
LJ is an excellent writer who always delivers top-notch content and routinely exceeds deadlines. There were never any issues contacting her (me being in North America and her in the UK) and she's so dedicated she even came home early from an anniversary dinner to take on and deliver a last minute project! I would highly recommend her writing services to anyone who needs actionable and engaging and content for their business.
If that wasn't enough…
I've also got experience turning architectural and engineering information into user-friendly design guides. So if you have technical information that needs to be understandable to the Average Joe then drop me a line.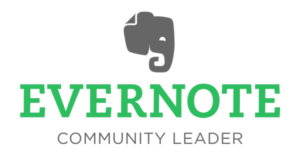 Think of it as a translation service.
I'm an Evernote Community Leader. That just means I get to be evangelical about software I love. But it also means I need to understand how software works – and what it can do for users.
And how to communicate that to others. Which is exactly what you need for your blog, isn't it?
Still not sure?
LJ makes writing for the web seem effortless. She has a very shareable and engaging style and a fantastic understanding of blogging, social media, technology and marketing that all work together to deliver incredible value to her clients. I'd been looking for a long time for a content writer I was happy with to supplement my own work, and I'm so glad I found LJ!
Click here to let me jumpstart your blog!