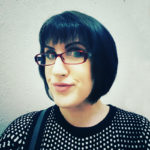 Hey there!
Thanks for visiting my corner of the internet. Did you find what you were looking for?
If you didn't, please drop me a line by emailing [email protected], and I'll try to help!
I aim to respond within 24 hours, so please feel free to reach out.
If you'd like to guest post on my blog, then email me with your post ideas and we'll talk!
Or if you prefer, you can find me on social media below!