You don't have time to write your own blog posts. It might pain you because you feel you should write them yourself. But there aren't enough hours in the day. So you've accepted you need a content writer.
Finding one can be pretty daunting. After all, you're a specialist in your field. You know your work inside and out. Handing over the reins to someone else might feel alien. Or like you're cheating in some way.
Or you worry that a content writer won't be able to capture your voice or appeal to your target customer.
Don't worry. I'm here to provide your blog with the content that you'd love to produce yourself. But by letting me write it for you, you can spend that time working on your tech, winning new customers, and running your startup.
This post will walk you through what it's like to work with a content writer. Specifically me.
First of all, we'll decide what your project actually is.
Does your website even have a blog? If not, then you'll need one.
Most bloggers won't be in the business of setting them up. I can. And I'm more than happy to provide an audit of your existing blog too. With any luck, I can spruce up your posts and get you new traffic with those.
Ultimately you're going to need more than one post. You won't see enough results from a single post and that's not how content marketing works.
But you might not want to commit to a year's worth of posts until you've seen results. So will you only want a month's worth of posts? Two? Three? I work on retainer so you'll have weekly blog posts from me for as long as you want to work with me.
You've already read my samples so you know you like my style.
Once you've returned the contract, we'll hop on a discovery call. We'll work out what type of content you want and we can even discuss where you want it to be shared based on where your customers hang out online.
Decide on a metric that you'll follow to see if blogging improves your business
Traffic is a good one. Make sure you set up Google Analytics on your website before we get started.
You could also use social shares. If you use functions like CoSchedule or SumoMe, this is easier to track.
One way or another, you'll need to measure the success of the blogging. It's difficult to gauge on the back of a month's worth of content. But if you can see even a 50% increase in traffic then you know you're onto something.
Then it's onto topics – the bread and butter of a content writer.
You may already have ideas for topics. If so, then send them over. This will be helpful in the early days while we get to know each other.
But you might not have a clue what to write about. And that's fine because topic generation is what you're paying for with my Tremendous Time Saver Package. Give me an idea of what you're looking for and I'll do the rest.
I'll brainstorm topic ideas around your niche and your needs. And I'll do keyword research to make sure there's an actual need for that kind of content. We'll discuss whatever I come up with, and if you're happy, I'll drop them into an editorial calendar.
Don't worry if you feel you've lost control at this point in the process. You haven't. You still have final say over what I write.
We'll decide on the first post. Then sit back and relax! Your first post will be on its way shortly.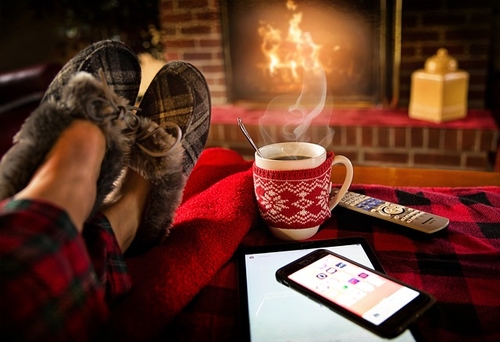 Review the first post
Does it fit what you want? I'm happy to make any amendments, and you get up to two rounds of edits per post as part of the package. If you have a house style, let me know before I start work and I'll incorporate it into the post.
You'll need to get any changes back to me within the week so I have time to make edits.
You can decide if you want me to have access to your blog to upload the content directly. Or you may prefer to do it yourself.
Publish the post. Make sure you share it on your own social channels. If you have an email list (and if you don't, you really should), send it out to your existing audience.
Then I'll get started on the next post in the bundle. Rinse and repeat!
Remember to share posts periodically throughout the week. At the end of the month, review the metric you chose to measure the success of your new posts.
That way, you'll be able to decide if you want to keep working with me.
Why do you need a content writer that specialises in your area?
Why your area? You're a startup. You want someone who knows tech – and they really need to understand marketing.
As luck would have it, I've spent the last 14 years using Adobe products like Photoshop and InDesign. For the last six of those, I've broken it down and taught it to students from 16 to 60.
Believe me, that experience is invaluable when it comes to talking about software.
On top of that, I'm an Evernote Community Leader. It's my pleasure, as well as my duty, to educate potential users on the best way to use a tech solution.
And why do I work this way? Because it works. I want you to have content that you're proud to share. I also want you to enjoy the process of outsourcing your blog to a content writer to free up your time to work on your business.
Like the sound of this and wondering if we'd be a good fit?
Then it sounds like you need my Tremendous Time Saver package. Click here to find out more and secure your spot.
I'm standing by!