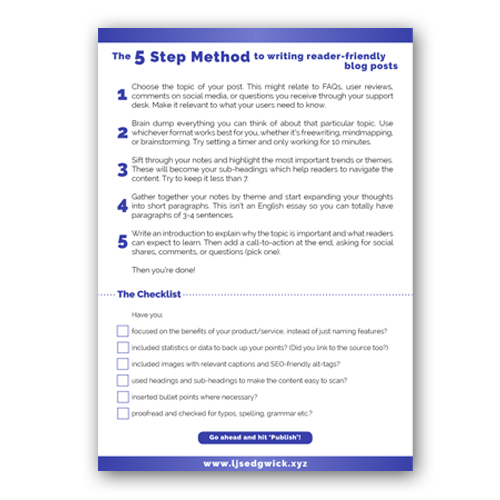 [websand source code="landing-page" thank_you="https://www.dropbox.com/s/y53t4vq4sh9da29/5-step-method-checklist.pdf?dl=0"]
Baffled by blogging? Grab this 5-step method to writing reader-friendly blog posts. It comes with a checklist so you can fly through writing blog posts in future!
By subscribing, you also consent to receive emails from me about copywriting tips, blogging info, and such like. Hurrah!