You've read the articles by the marketing gurus. And now you're convinced. Your startup needs an awesome blogger.
But where do you get one? What are the steps you need to take to hire one?
It can be pretty daunting. After all, you're a specialist in your field. You know your work inside and out. You probably feel like you should be writing your content yourself. But you just don't have the time.
Will you be able to communicate what you do to an outsider?And what do you even need to look for in a blogger?
This post will walk you through a process you can follow when hiring an awesome blogger.
It particularly works well if you want to hire me. But we'll get to that later.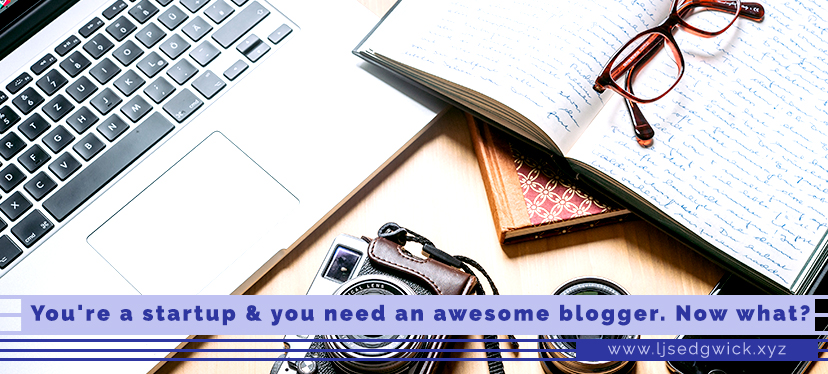 First of all, you need to decide what your project actually is.
Does your website even have a blog? If not, then you'll need one.
Most bloggers won't be in the business of setting them up. I can. And I'm more than happy to provide an audit of your existing blog too.
Either way, you need to work out how many posts you actually need. A single post isn't really going to cut it. That's not how content marketing works.
But you might not want to commit to a year's worth of posts until you've seen results. So will you only want a month's worth of posts? How many posts will you want per week?
Take it from me, you don't need daily posts. Once a week is fine while you're establishing your blog.
Next, look for a content writer that specialises in your area.
Why your area? You're a startup. You want someone who knows tech – and they really need to understand marketing.
So as much as you might just want any writer, trust me. You want a specialist.
You could always advertise on Twitter. Search for #blogger or #contentwriter in the search bar. If you want someone local, you can filter that way too.
Maybe LinkedIn will be more helpful. It's a great business resource and it's often easy to check out a potential writer's portfolio.
And then there's always Google.
However you come across the blogger, check out their website. Read their samples. Look at their blog. Much as you're doing now. If you don't like their style, move onto the next blogger.
Get in touch with your potential awesome blogger and outline what it is that you want. Ask to book a consultation call where you can discuss your needs. The blogger needs to know your ideal post length, type of content, where it needs to be shared, etc.
Make sure you ask them for their rates up front. If they quote a higher price than you're willing to pay, don't try to haggle. It's not a good way to start a business relationship.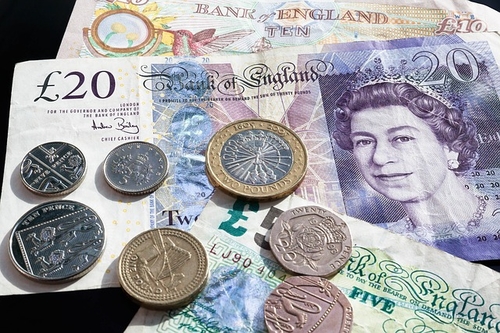 I offer a retainer package that offers rolling monthly payment. You can cancel at any time during the first month, but you'll still get all four posts for that month since you paid upfront.
Devise an editorial calendar with your blogger.
This might not sound necessary if you only want a month's worth of posts. You might wonder why you need a calendar for four posts while you see if they gain any traction.
Trust me, it'll make life easier in the long run. I won't go into the benefits of editorial calendars as that's another post for another time. But both you and the client will enjoy a much happier relationship with a calendar in place.
It does also mean that if your or the blogger decide you're not a good fit, you can share the calendar with a new blogger.
Decide on a metric that you'll follow to see if blogging improves your business
Traffic is a good one. Make sure you set up Google Analytics on your website beforehand to truly get the benefit.
You could also use social shares. If you use functions like CoSchedule or SumoMe, this is easier to track.
One way or another, you'll need to measure the success of the blogging. It's difficult to gauge on the back of a month's worth of content. But if you can see even a 50% increase in traffic then you know you're onto something.
If you choose to hire me, I'll also share the content on my own social media channels. It makes sense!
Now you need to come up with ideas for content
You may already have ideas. If so, then send them to the blogger. This will be helpful in the early days while you get to know each other.
If you're completely stuck for topics, that's okay. Give your awesome blogger an idea of what you're looking for.
Then let them brainstorm topic ideas around your niche and your needs. You might need to have an interview to discuss these things. I meet prospective clients if they're local or I do Skype if they're not.
Review the topic ideas and see which ones resonate with you. I'll always provide a justification for any topic ideas I propose. This comes back to that editorial calendar I mentioned earlier – and I always make sure SEO plays a part.
Let the blogger create the first post
Don't prod them while they do this. Otherwise, they'll think you don't trust their ability.
Set a realistic deadline. Then sit back and relax! Your first post will be on its way shortly.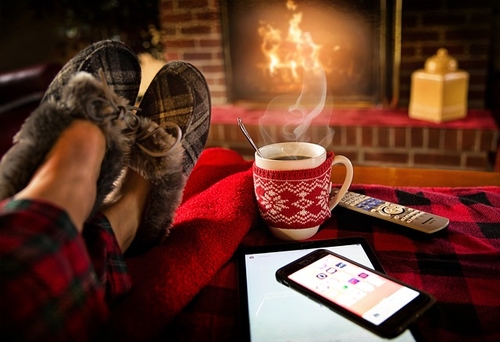 Review the first post
Does it fit what you want? Bloggers will be happy to make any amendments, though you might be content to make smaller ones yourself. If you want to work with the blogger again, it's a good idea to share what you changed. That's how they'll learn your house style.
You can decide if you want the blogger to have access to your blog to upload the content directly. Or you may prefer to do it yourself. Discuss with the blogger if you need images to go with the post.
If your awesome blogger will be sourcing images, check they're free of copyright restrictions first.
And finally, rinse and repeat with your awesome blogger!
Publish the post. Make sure you share it on your own social channels. If you have an email list (and if you don't, you really should), send it out to your existing audience.
Then let the blogger get started on the next post in the bundle.
Remember to share posts periodically throughout the week. At the end of the week, review the metric you chose to measure the success.
That way, you'll be able to decide if you want to keep your awesome blogger around.
Like the sound of this and wondering if we'd be a good fit?
Then it sounds like you need my Tremendous Time Saver package. Click here to find out more and secure your spot.
I'm standing by!