You've been spending some time building up a bank of blog posts. Maybe you've come up with some really interesting topics.
Blogging is important to you. After all, 81% of B2B content marketing takes the form of blogs.
But your social shares are low and comments are non-existent. You have to ask yourself; is your blog reader-friendly?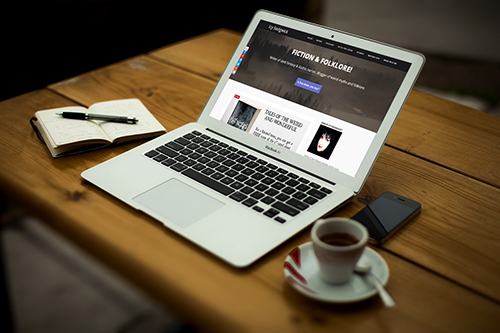 There are various ways to achieve that. And this post is a case study in how I developed a strategy to make my fiction blog reader-friendly. Fear not, it's not a thinly-veiled advert for my fiction endeavours. It's just a case study and a set of principles you can apply to your own content.
So what did I do to make my blog reader-friendly?
You can consume this content as a video below, if you prefer to learn by watching and listening. Or keep reading and find out how to make your blog reader-friendly!
1) Identify a target audience
If you really want to make your blog reader-friendly, then you need to know which reader you want to attract. Because you're writing for their benefit, not yours.
My blog was originally just a place where I discussed books I was reading or places that I'd been. And back in 2009 that was fine. Fewer writers had blogs back then so there was less internet 'noise' to cut through.
Then I committed the usual sin of fiction writers and started writing blog posts about writing. Sure, it was good to share what I'd learned with others. And if I'd had a blog about creative writing as a practice, that would have been ideal content.
But my blog was supposed to advertise my writing to readers.
New visitors to your blog probably don't know who you are.
Why would readers care about a three-act structure? They probably weren't interested in where a character came from unless they'd read the book.
A lot of this came from bad advice from blogging 'gurus'. They ran blogs that solved problems or taught readers how to do things. They didn't have a clue how to market novels using blogging…so they fell back on the age-old "write about your books" advice.
Some of the writers who came to my blog for the writing advice enjoyed my books. But I wanted to attract readers who would go on to check out my books.
So I came up with a target audience. What would they be interested in reading about? What would make them click through to my blog and then my books?
You may have done the same thing. Someone advised you to talk about your technology or software solution. So you started posting about it – without realising that new visitors wouldn't care because they have no point of reference.
Educate your visitors about the problem your tech solves before you try to sell them your tech.
2) Create content readers actually wanted to read
I started asking readers what they'd like to know more about. If I posted a link on Twitter, or Facebook, I'd always include a CTA about topics they were interested in.
A Facebook friend said he wanted to know more about 'chime hours'. So I wrote a post about the folklore around the so-called witching hour. Writing content that readers actually want is probably the fastest way to make your blog reader-friendly.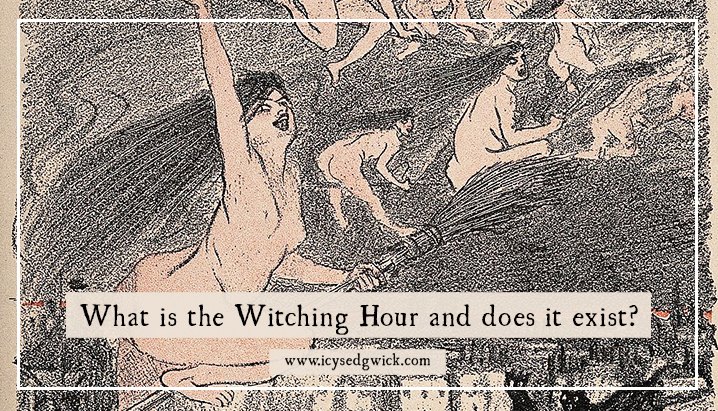 To date, the post has had 48 shares on Facebook. Compare that to 0 shares on a post that wasn't requested.
The content is for them. And if they've already suggested topics, then you have an in-built audience for your posts.
You may not want to ask potential customers for topic ideas. That's fine. Keep an eye on the news and write posts on stories that relate to your product. Raid your FAQs for common questions and turn the answers into posts. Check out places like Quora and use questions related to your tech as prompts for new posts.
You'll make your blog reader-friendly because readers are already looking for those answers.
3) Set up an editorial calendar
It was Lacy Boggs who really taught me how to get the most out of editorial calendars. I've got one for this blog as well.
They make my life a lot easier. No more do I have to sit down and wonder what the heck I'm going to write about that week. I've been able to break my content into month-long 'themes' to make it more consistent.
But they also work towards making your blog reader-friendly. Because there's a rhyme and a reason to the content that you're posting. You can follow a traditional AIDA sequence. Lead readers through a series of posts that let them get to know your startup – and why they should buy from you.
Or you can keep track of what content you're posting and balance the different types. So maybe you post tutorials, quick tips, and thought leadership. Using an editorial calendar lets you see the distribution pattern of your post types at a glance.
That way you're not favouring one type of content over another.
You can set one up in Excel, or use a WordPress plugin like CoSchedule to balance your blog and your social media promotion.
4) Nail your blogging voice
My writing background is either fiction or academia. My 'old' blogging voice fell closer to the latter.
That's all well and good when you're delivering a paper about the use of set design in What We Do In The Shadows at a conference in Vienna.
But when you're trying to connect with readers on your blog?
It's bloody awful.
So I made one very simple switch. I started writing the posts the way that I speak. I've never gone so far as to dictate a post, but I'd imagine that would be a great way to nail your voice.
And it's a simple way to make your blog reader-friendly. Because readers respond to people, not clever language. Try something like the free Hemingway app to make your writing more reader-friendly. Or hire me to write it for you. /shamelessplug
Write in a more conversational way and let your readers get to know you. You'll be a step closer to earning their trust.
5) Fix the appearance of each post
It's tiring to read on a screen. An article in Scientific American maps out the difference between screen reading and paper reading.
So there's nothing worse than the dreaded 'wall of text' on a blog. A lot of my earlier posts looked like that. Just a solid block of text.
And even worse – where I did include images, they were left aligned. That messes with comprehension as the eye stutters over the interruption.
I could get around that when readers mostly read on desktop screens. And then mobile browsing became big news. Ever tried to read a blog post with aligned images on a smartphone?
So don't do what I did. Make your blog reader-friendly by breaking up the text with headings. Much like I have in this post. Make the headings obvious too. Most readers scan a post before deciding to read the whole thing.
Include images or video – we've already discussed types of content to improve your blog posts.
And for God's sake, choose a font that's easy to read – and a nice size. You don't want readers squinting so they can make out your pearls of wisdom.
A lot of these tactics are common sense.
But it's easy to overlook one, two, or even three of them if blogging isn't your natural forte.
Luckily it's easy to put right, and your readers will thank you for it.
If you don't feel up to the task of making your blog reader-friendly, drop me an email. We'll get it fixed in no time.