Watching The Apprentice sometimes feels like an exercise in cringing. The cocky contestants and their idiotic soundbites. Lord Sugar's 'hilarious' boardroom jokes. The inability of anyone to perform a task better than an average four-year-old. Everyone's insistence on having a creative background (and no, finger painting as a toddler doesn't count).
And don't get me started on the "marketing experts".
Yet weirdly, last night's episode can teach 3 valuable lessons for the tech sector. If you didn't see it, Lord Sugar asked the contestants to sell two robots. One was a straightforward toy. The other was a programmable robot. The teams would decide on its function and its name before pitching to retailers.
I won't tell you who he fired but let's look at their three mistakes – and how you can avoid them.
Mistake #1 – Not Knowing Your Audience
Lord Sugar mentioned the kids market in his opening brief. In response, the boys' team decided to aim their robot at the over-60 market.
Their robot would;
help with recipes
remind the user to take medication and
take them through yoga poses.
They chose those functions based on their flawed assumptions of their target market.
We won't mention the extortionate price. All you need to know was it was well beyond the reach of an average pensioner.
The team didn't actually speak to anyone over the age of 60 at any point in the process.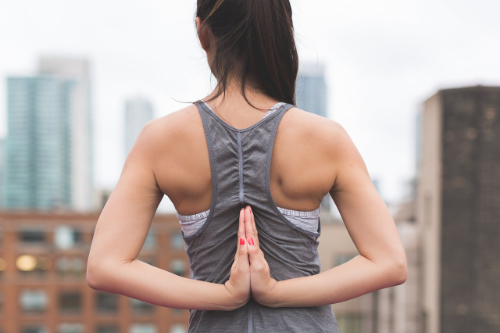 True, the girls didn't talk to any children. But they had a vague idea of what parents would want in a robot toy.
The boys went for stereotypes of their target market. Which tends to be what candidates on The Apprentice do anyway.
During one of the pitches, Elliott tried to include a fabricated story about an ageing relative. I commend him for his attempt to bring some humanity into the pitch. But they should have spoken to actual humans and woven their needs into the product. And, by extension, the pitch.
Lesson Learned?
Talk to your customers. Forget about what you think they want. Find out what it is they actually want.
Discover their problems. Then use your content to show them how your tech solves those problems.
Look at Evernote and their blog. They post useful content about productivity, integrations with other software, or helpful templates. Their articles are handy whether you use Evernote or not, but if you weren't a user before…chances are, you'll become one.
Mistake #2 – Not Knowing Your Competition
As we saw earlier, the boys decided their robot would;
help with recipes
remind the user to take medication and
guide them through a series of yoga poses.
As Karren Brady pointed out, they're not a natural collection of services. There's no obvious end user.
It also doesn't help that there are already products to do those things. The ASUS Zenbo springs to mind.
You can already ask the Amazon Echo for help with recipes. Proteus Digital Health makes sensors to measure a patient's use of medication. A casual browse of the Android Play store reveals dozens of yoga apps.
The team didn't do any research into any competitors. They couldn't explain why their robot was different (or necessary). If they'd done some research, they might have spotted other gaps in the market better suited to their robot.
@Lord_Sugar are the candidates on #theapprentice allowed to use the internet for market research in any of the tasks? #curious

— Camara Henderson (@CamaraHenderson) October 19, 2017
Lesson Learned?
Know your competition. It's difficult to be unique in the marketplace but you can be different. Find out how your competitors sell themselves. Ensure your content marketing is better than theirs.
Mistake #3 – Having A Terrible Tagline
Half of the boys' team decided to call their robot Jeffrii. Project manager Michaela (yes, the only woman on the team) pointed out it looked awful. The sub-team went ahead anyway and programmed the robot as Jeffrii. Michaela changed the name to the equally terrible Siimon and mocked up the pitch board.
Late to this week's #TheApprentice but my over 60s mother would HATE something that looked like it's name was spelt wrong ??#SiiMon #Jeffrii

— Sarah Terry (@seztez) October 19, 2017
We'll ignore the horrendous grammatical error on the pitch board. And we won't mention the ghastly absence of any graphic design principles.
No, we're interested in the godawful tagline.
Your helping hand for life.
Seriously? You people from The Apprentice shouldn't be allowed near a keyboard.
Jeffrii/Siimon didn't lift, carry, or generally perform the functions of a hand. That throws 'helping hand' into question. It also had somewhat questionable connotations…
Is it just me or does: 'Siimon: your helping hand for life' sound like a sexbot for men… #TheApprentice

— Sarah Parry (@sarahparry88) October 18, 2017
What, exactly, did it even help with?
Your tagline is your opportunity to communicate a key benefit of your product. That might just be the feeling the user will get. Or it could be a way for the customer to justify their purchase.
The best a man can get – Gillette
Because you're worth it – L'Oreal
Think Different – Apple
You need to use an actual copywriter to come up with this stuff. Sadly the fact the contestants didn't know the difference between 'you're' and 'your' proved writing was beyond them.
Not sure what the difference is between a copywriter and a content writer? My handy guide should help.
Lesson Learned?
Hire a writer to keep your writing correct. Or use a tool like Grammarly or ProWritingAid. Not sure if you need one? Check out this review of ProWritingAid. Even Word would pick up a clanger like the wrong use of 'your'.
Pinpoint the fundamental benefit of your product (or emotion you want people to feel). Use the tagline as an opportunity to communicate that. Turn your tagline into a mission statement that underpins all of your content.
Don't be like the contestants on The Apprentice.
Your content is the bridge between you and your customers. But it starts with knowing your audience and your competition. Craft the perfect tagline to appeal to the former and stand out from the latter.
And for God's sake, proofread everything before it goes into the public domain!
Need help creating content to sell your software? Want to tantalise customers with your tech? Grab my handy guide and checklist to help you master blog posts below!